The event synchronization option helps you accomplish your tasks by synchronizing them with your favorite calendars that allow you to subscribe via URL.
Once synchronized, you will see the tasks with the delivery dates of that event.
Notice:
Only tasks with a due date will be synchronized.
Only event tasks tasks will be synchronized. Personal tasks (to-do.list) are not included.
In a "per hour" type event, tasks will be marked as events with the start time and end time of the task.
In a "per day" type event, they will be marked as all day tasks, that is, from 12:00 am to 11:59 pm.
Calendar synchronization can take up to a day depending on your calendar provider that has chosen.
Calendar synchronization, events must be synchronized individually.
---
Event selection
Just click on the event options °°° and choose Synchronize option
Copy the URL and follow instructions for your calendar provider to which you want to synchronize
---
Google calendar integrations
Synchronize an event
Click on ' + ' icon and choose from URL option
Paste the URL address of your event, in the URL field of de calendar
Click on Add calendar
---
Remove a synchronized event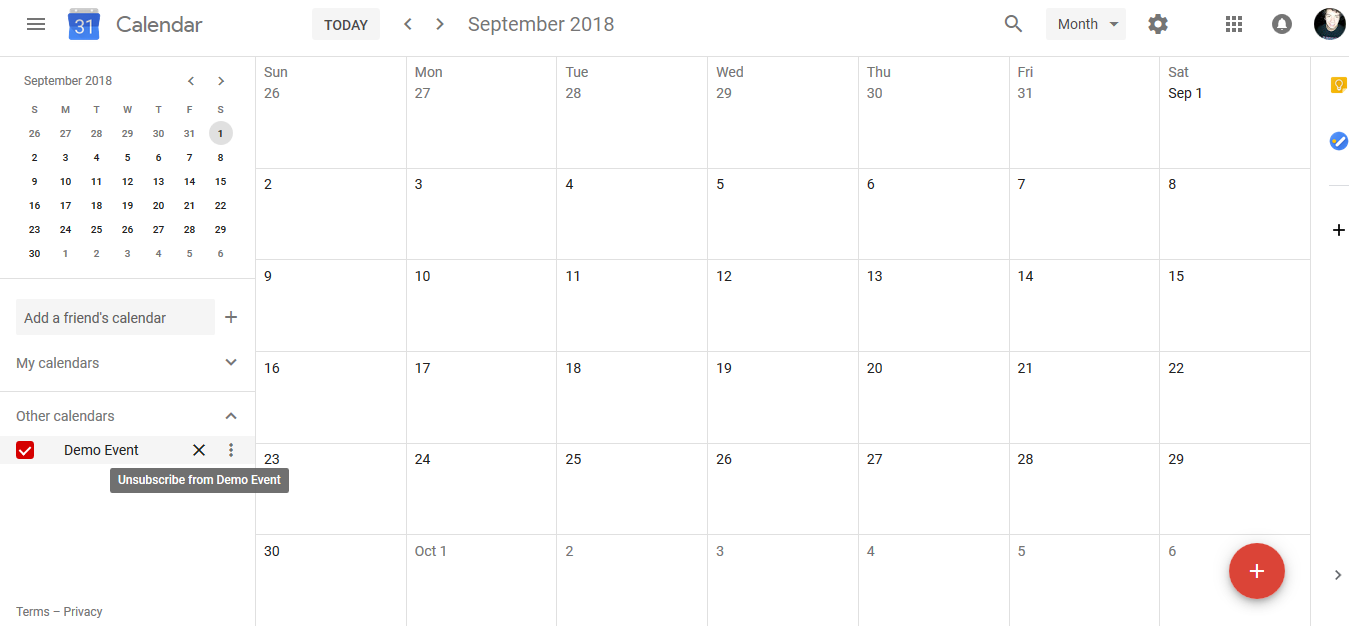 Position the cursor hover the synchronized event and click on the ' X ' icon.
---
Outlook calendar integrations
Notice:
The following instructions and screenshots belong to the web version of Outlook, but can also be applied to other versions of the calendar that allow this synchronization.
Synchronize an event
Click on Discover calentars option
Choose From web option
Paste the URL address of your event, in the Link to the calendar field
Give it a name if you wish
Click on Import button
---
Remove a synchronized event
Right click on the synchronized event
Choose Remove option
---
Apple calendar integrations
Synchronize an event
Click on File
Click on New calendar subscription
Paste the URL address of your event, in the Calendar URL field
Click on Subscribe
Edit the calendar options according to your needs
Then click on OK button
---
Remove a synchronized event
Right click on the synchronized event (cmd + click on Mac)
Click on Unsubscribe
---